Management Team
The success of our group can be directly attributed to the high quality of leadership and the strength of our management team. Our goal is to ensure the continued success of our financial representatives by providing the proper guidance and support to help them experience both personal and professional growth.
A Leadership Role at offers the opportunity to expand your impact and shape the Northwestern Mutual Financial Network in a number of critical ways:
Attracting, selecting, developing and retaining new financial representatives
Building and developing new district network offices and strengthening new existing network offices
Supplying the overall structure and support needed to maintain and grow the sales force.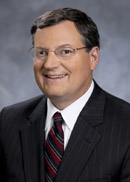 Robert T Frieling
Managing Partner
robert.frieling@nm.com
Office 781-237-7070
Our Managing Partner, Robert T. Frieling, has developed The Wellesley Group to consist of professionals of integrity and who are dedicated to the financial success of their clients.
Bob joined Northwestern Mutual in 1984 as a Financial Representative and received his Masters degree from Indiana University and his undergraduate from the University of New Hampshire. In 1994, Bob was appointed Managing Partner of The Wellesley Group.

Bob has developed a strong background for the role as Managing Partner of The Wellesley Group. He received his Bronze, Silver, and Gold awards in 1985, 1986, and 1987, respectively. In 1985 and 1986, he finished 1st in the Eastern Region in the Bronze and Silver awards and was 2nd in the nation for the Silver award. Bob has earned the Life Member status with the Million Dollar Round Table (1995-2013) and has qualified every year since 1985 (Provisional Member, 1985; Qualifying Member, 1986-1993; Qualifying/Life Member, 1994). He received the National Quality Award (1986, 1988-1994) and has received the Gold Level National Management Award (NMA) from GAMA International. Bob is an active member of the National Association of Insurance and Financial Advisors (NAIFA) and with GAMA International.

Bob Frieling understands that his corporate responsibility extends beyond his employees and policyowners, which is clearly demonstrated by his strong commitment to the community.
Bob was named "most outstanding" volunteer for his work with the Juvenile Diabetes Research Foundation (JDRF), by the Northwestern Mutual Foundation. In addition to being the director of the New England Chapter of the Juvenile Diabetes Research Foundation, Bob founded the #2 Walk team in the nation for JDRF and has raised over a million dollars for research.

Bob is married to Lori and they have 4 children: Grant, Carly, Casey, and Taylor. He enjoys spending time with his family along with golfing, fishing, and boating.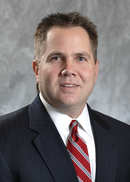 Chief Development Officer
Office 781-237-7070
My Networks:
Scott joined Northwestern Mutual in 1993.  In March of 2011, Scott was appointed Chief Development Officer. The Chief Development officer is the Managing Partner's partner in leading growth within and across the organization. Scott collaborates with the Managing Partner on leadership development activities such as developing infrastructure and systems for coaching, mentoring, and development of frontline leaders.  His responsibilities also include the development of Financial Representatives less than 5 years in the business.
Scott received his B.A. from the University of Massachusetts Amherst and went on to obtain his MBA from Suffolk University. He is married to Janice and enjoys hockey, golf and spending time with family and friends.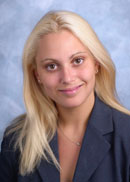 Office 781-237-7070
My Networks:
Managing Director
Office 781-431-4733
Felice is the Managing Director of the Wellesley Group.  She started her career with Northwestern Mutual in 2002 after graduating from Franklin & Marshall College in Lancaster, PA.  As a new financial representative, Felice had an explosive start achieving many early milestones. This includes qualifying for the national Million Dollar Round Table in her first six months, as well as being recognized both in the eastern region and nationwide. In 2003, Felice got her first taste of leadership as a College Unit Director.  Her unit was in the top 10, three summers in a row.  After that she was promoted to Field Director in 2006 working in the Fairfield, New Jersey office.  Under the tutelage of some of the system's finest investment specialists, she began to dig deep into retirement planning and intergenerational wealth, a specialty she still enjoys to this day.  Her experience caught the eye of the Home Office and for five years she served as a Regional Sales Director.  In that capacity she was responsible for all of the production from Connecticut to the Canadian Border.  This allowed her to develop some of the country's top talent and focus on a large array of unique and exciting challenges.  After learning from many different offices, Felice was encouraged to better help our offices grow and more accurately reflect the communities which they serve. She then joined the Frieling Agency in Wellesley, MA as a Managing Director, and is working towards building out her district one representative at a time.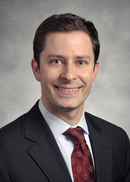 Managing Director
Office 781-664-1280
Grant started his career with Northwestern Mutual in 2007 as a college intern.  During his internship, he was the #9 intern in the country.  After graduating with honors from the University Of Notre Dame he started full time with the Wellesley Group and finished his first year ranked #5 in the Mike Gish Award.  As a new financial representative, Grant had a fast start achieving both Pacesetter 40 and 60 in the first year.  Since then, he has qualified for MDRT in 2013 and Lives Leader Summit numerous times.  In 2014, he became the Managing Director of both the Braintree and Southborough offices and enjoys leading other Financial Representatives to reach their potential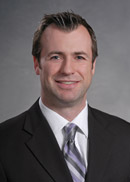 Managing Director
Office 401-457-2936
Jeff received a Bachelor of Science degree in Business Administration from the University of Massachusetts Lowell where he played Division 1 Hockey. Jeff joined Northwestern in 2006 as a financial representative; he was referred into the business by Scott Hymovitz, Chief Development Officer of the Wellesley Group. In 2010, Jeff was promoted to Recruiting Field Director working in the Southborough office, and then became Managing Director of Northwestern Mutual-Southern New England in 2011.
Prior to joining Northwestern, Jeff played professional hockey for 11 years with the Colorado Avalanche and Providence Bruins, amongst others. He is a member of NAIFA and is an active member in the community. Jeff currently resides in Providence, enjoys spending time with his 2 daughters Winona and Lindsey, playing golf, and discovering local restaurants.