Careers
Here at Northwestern Mutual we look for people from every walk of life to address the many, diverse needs of our clients. Whether you are a new college grad looking to start your career with one of the leading companies in financial services, or you've held a few positions before but nothing ever truly felt like the right fit this may be the right fit for you.
A career as a Northwestern Mutual Financial Representative can be summed up in three words:
Independence | Income | Impact
Independence:You build your local business the way you want to—choosing your hours, your clients, and the financial specialties you want to pursue. You measure your success.
Income:Your compensation is not dictated by corporate guidelines or somebody else's opinion. Your own hard work and determination control it. Your earnings potential is virtually as unlimited as your energy, commitment and drive.
Impact:Your impact is lasting because as part of our team, you don't just sell products, you help identify your clients' financial goals and objectives and build relationships with your clients—relationships that often last a lifetime.
Think you have what it takes? Apply Here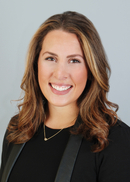 Kali R Macera
Director of Campus Recruitment
kali.macera@nm.com
Office 781-431-4712