Internships
Northwestern Mutual - A Top 10 Internship Program
When making a decision about an internship opportunity, you want to choose a quality organization, one that is highly recognized in its industry, and one that values and supports the contributions of its stakeholders. Our Internship Program has been named a "Top Ten Internship in America" every year since 1997- Vault Inc.
Since 1967, Northwestern Mutual's Internship Program has provided over 20,000 students from all over the country with an unparalleled opportunity to learn more about themselves, the world of business, and a financial services career. Our internships allow students to realize their potential. By combining what they've learned in the classroom with a solid training program through the Northwestern Mutual, interns take on the challenge of building their own business.
If you have an entrepreneurial spirit, want real-world business experience and are looking to make a difference, then an internship with Northwestern Mutual is right for you. Our internship has been highly rated due to its mentorship and career advancement opportunities, intern involvement, resume enhancement and unique appeal. But that's just the beginning, other benefits include:
Practical guidance in your career selection process
The chance to develop networking and business relationship skills with the help of a mentor
Flexible work schedule
Securities registration and state licenses for life, health and accident insurance
Compensation in the same manner as a full-time financial representative
An opportunity to try out or get a head start on a career as a financial representative
Whether you already know where your college education is taking you or still keeping your options open, you owe it to yourself to find out if a Northwestern Mutual Internship could be right for you. As full-time college students, interns will be developing business- and client-building skills. In most aspects, our interns follow the same process for establishing their careers as our financial representatives by:
Meeting with clients
Analyzing clients' situations
Making recommendations
Providing on-going service
Our internship program is more about developing people than selling products. You will learn what it takes to be successful, while sharpening your skills in communications and marketing to help build personal and professional self-confidence. You will also discover the rewards that come from helping others as you bring a full-service approach to your clients' needs and provide guidance and solutions that will have a positive impact on families and businesses for years to come. Learn more about our internship program.
Northwestern Mutual
The Wellesley Group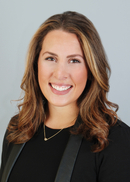 Kali R Macera
Director of Campus Recruitment
kali.macera@nm.com
Office 781-431-4712